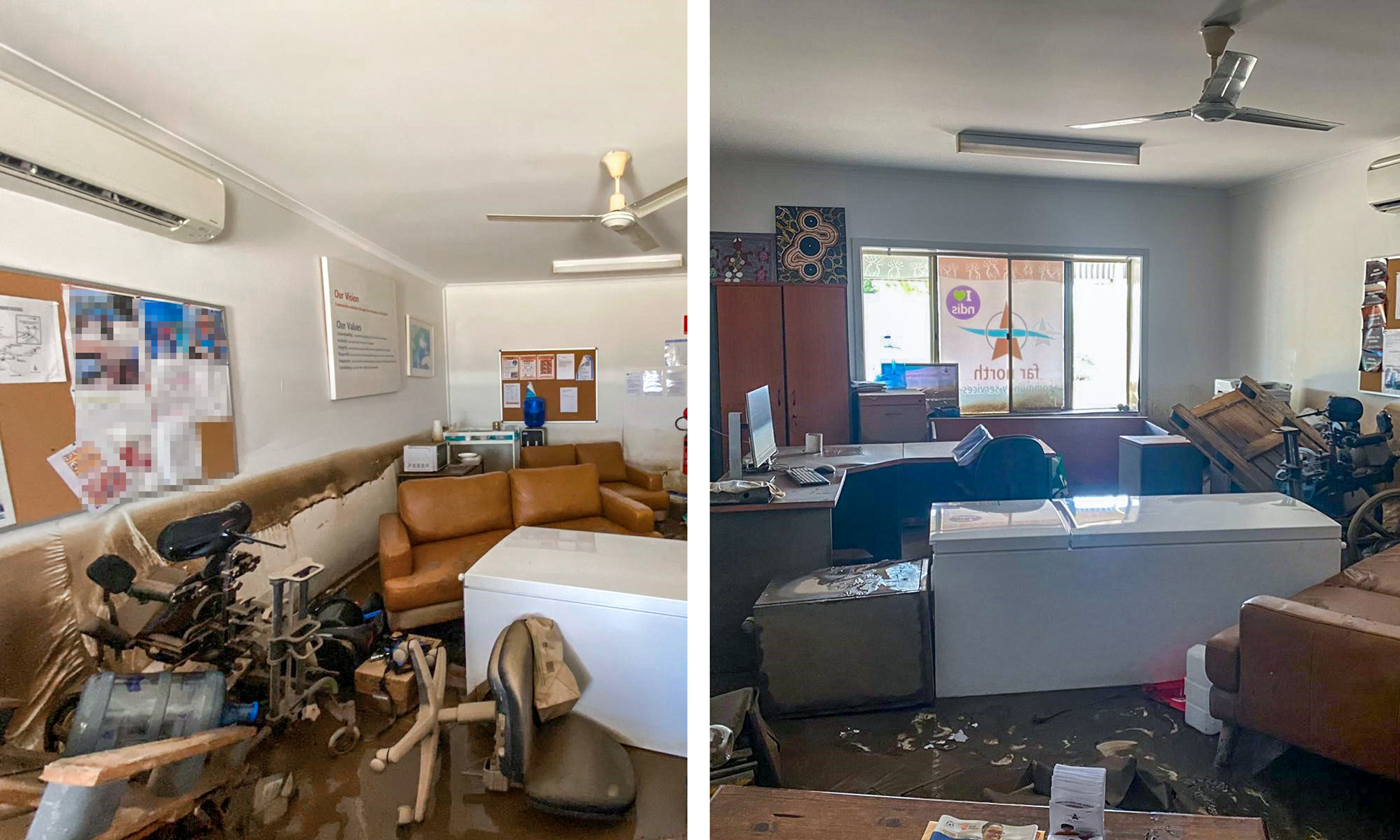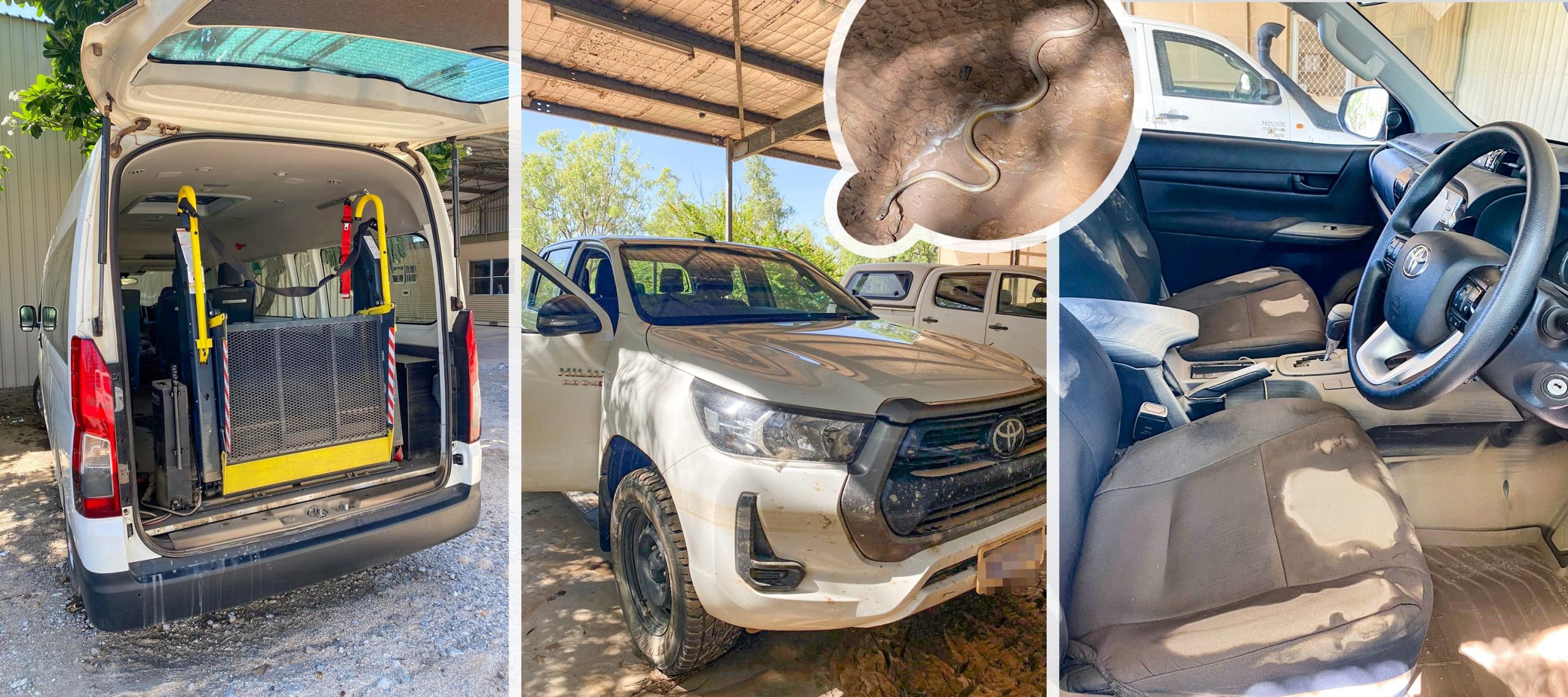 Flood waters in Fitzroy have begun to subside, and the damage caused by the disaster is a confronting sight across the community.
Pictured top left is our Fitzroy Crossing office, with a water mark up to the windows visible.
We've unfortunately lost a modified vehicle and our newer Hilux to the floods. But as is often the way, the older Hilux looks to have survived – whilst serving as temporary shelter for the snake pictured in the left lower row.
Massive thanks and commendations to our remarkable team working in Fitzroy Crossing! We'd like to acknowledge our Fitzroy Coordinator Sim, who has shown remarkable leadership and resilience throughout the flood crisis. Throughout the flood crisis, our crew have been an inspiration and Far North Community Services could not be prouder of their amazing efforts. Far North would also like to extend huge thanks to Marra Worra Worra for all their assistance and for the dedicated work they have undertaken for the community.