Far North Community Services has a skilled and competent Board who govern the organisation well, managing risk, their fiduciary obligations and quality of services. The Board and Senior Management at Far North have extensive experience both lived and work with people with disabilities, their families and carers.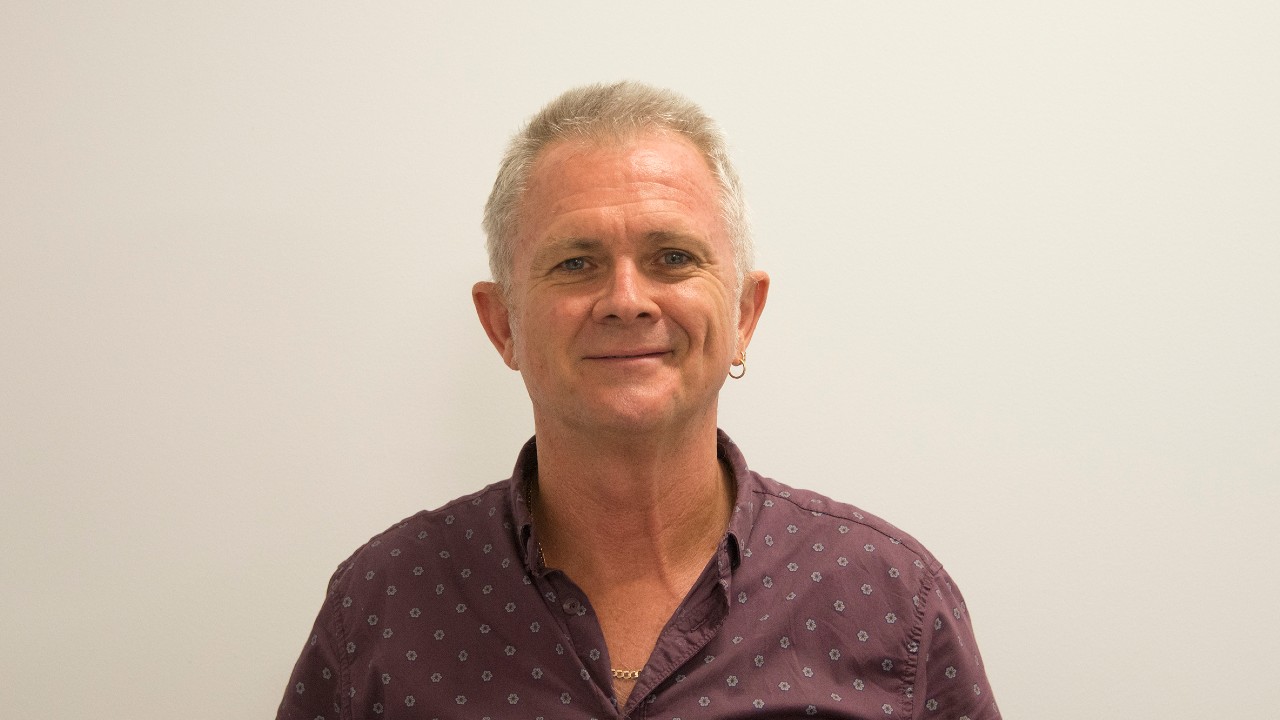 Chris is currently the Director IT Strategies at Unique Kimberley, a small but growing, innovative tourism consulting service based in Broome and servicing the unique Kimberley region of Western Australia. Chris is also the director of Art House Framing and Picture Supplies. Chris worked for DSC from 1982 – March 2005 and was the Local Area Supervisor in Broome. Chris brings a wealth of local knowledge, high levels of social capital and commitment to quality supports and services for people with disability that are led by the individuals and families.
I have a personal history of disability as my uncle has a moderate intellectual disability. I grew up thinking he was just the most gentle man and adored him. This lead to me studying a bachelor of Special Education. Since 2006 I have worked in specialised facilities and mainstream schools assisting students with disability to access meaningful learning.
In 2011, I helped fund and establish an education support style centre in Winterton, South African. In 2012, I moved to the Kimberley and worked in the Individual Learning Centre based at Cable Beach Primary School. This was a centre designed to meet specific individual learning needs of students. After a year back in Perth I returned to manage the Kimberley Disability Coordination Team. This team assisted schools to access training, specialists, diagnosis, funding models etc. This project finished at the end of 2016 where I moved to Kununurra for a new experience.
Hayley Haas is an experienced legal practitioner in complex commercial dispute resolution and brings human rights advocacy and capacity building experience to her role, having advised several international human rights organisations with consultative status to the Economic and Social Council of the United Nations.
Hayley currently practices as Special Counsel for KRED Legal, a Broome based legal service provider that is wholly owned by Aboriginal native title groups. Hayley currently works on large scale negotiations to secure high benchmarks for Aboriginal cultural heritage protection and strong employment, contracting and commercial outcomes for native title parties faced with resource development in the Kimberley.
Mark is an engineer and business analysis practitioner who is skilled at designing data models as well as managing and embedding operational processes within organisations. AS the founder of Luca Analytica where as an analytics team solves important business problems through insights from data and processes. Mark has delivered tangible outcomes at Tier 1 companies and many Health Services. Mark was previously a Director at PwC with a focus on Data and Business Transformation. Mark has professional and person experience dealing with disability and has a sincere commitment to making a positive impact on the industry.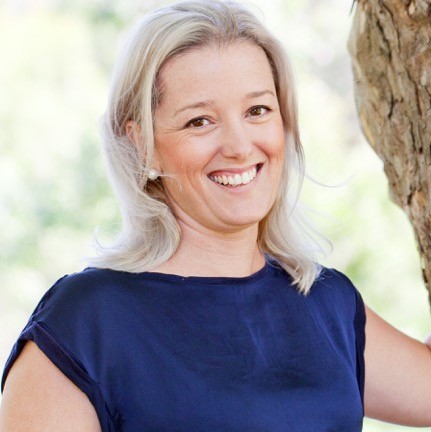 Jennifer is a teacher and psychologist who has called the Kimberley home for 12 years. Jennifer is currently managing director of Potentium Psychology, a private psychology practice in Broome, and of Rypple Ltd, a not for profit research organisation focussing on evaluating impacts of Positive Behavioural Interventions and Supports throughout Western Australia. Jennifer's main areas of experience are in education, Positive Behaviour Support and suicide prevention. She is passionate about Australians in remote locations having equity of access to the very best supports.
Kathy has over 30 years' experience working alongside and with people with disabilities in paid and voluntary roles. Kathy has worked as a Social Trainer, was a host family for 13 years for a lady with a profound intellectual disability, epilepsy and acquired brain injury and has held CEO roles for over 20 years. In addition, Kathy has been involved in many industry working parties, civic and Board roles within the sector and led the development of three regional disability service providers. Kathy was the Deputy Chairperson of the Disability Services Commission Board from 2014 to June 2017.
Kathy has a proven track record in delivery quality supports and services for people with disability in regional WA. Quality evaluations of services led by Kathy demonstrate values led organisations that meet all standards to a high degree with committed and capable staff.
Peter Martin
Corporate Services Manager
Peter is an accounting professional with extensive experience within the commercial and not for profit sectors. Peter worked professionally within the manufacturing, mining, agricultural and public health sectors before venturing to the Kimberly where he spent 10 years working within Aboriginal Corporations. Peter brings a wealth of practical commercial accountability.
Elaine Clarke
West Kimberley Disability Services Manager
Elaine was born and raised in Ireland where she attended University and obtained a Bachelor of Arts degree in Applied Social Studies in Social Care. Elaine had the opportunity to study and gain a deeper insight into the impact trauma can have on a person and the trauma model of care continues to place an integral role in her work today. Prior to her move to Australia, Elaine worked for many years in supporting people and their families with disabilities to reach their goals and aspirations and to live a good life. An integral part of Elaine's core values is adopting a person centred approach at all times and walking alongside the person to live their best life. This was fundamental in her work in supporting young people living in care with complex trauma. Elaine supported the young people to develop healthy coping mechanisms and navigate through the challenges of life.
Elaine's passion to support the most vulnerable and marginalised people in society was further invigorated following Elaine's move to Broome 7 years ago. Her role as Disability Services Manager reinforced the importance of providing supports that are culturally secure and led foremost by the person as well as adopting the principles of positive behaviour support. A key focus for Elaine is to support her team and the people they support to assist them to achieve their goals and to empower them to break down the barriers to social inclusion. A principal that embodies the essence of her practice.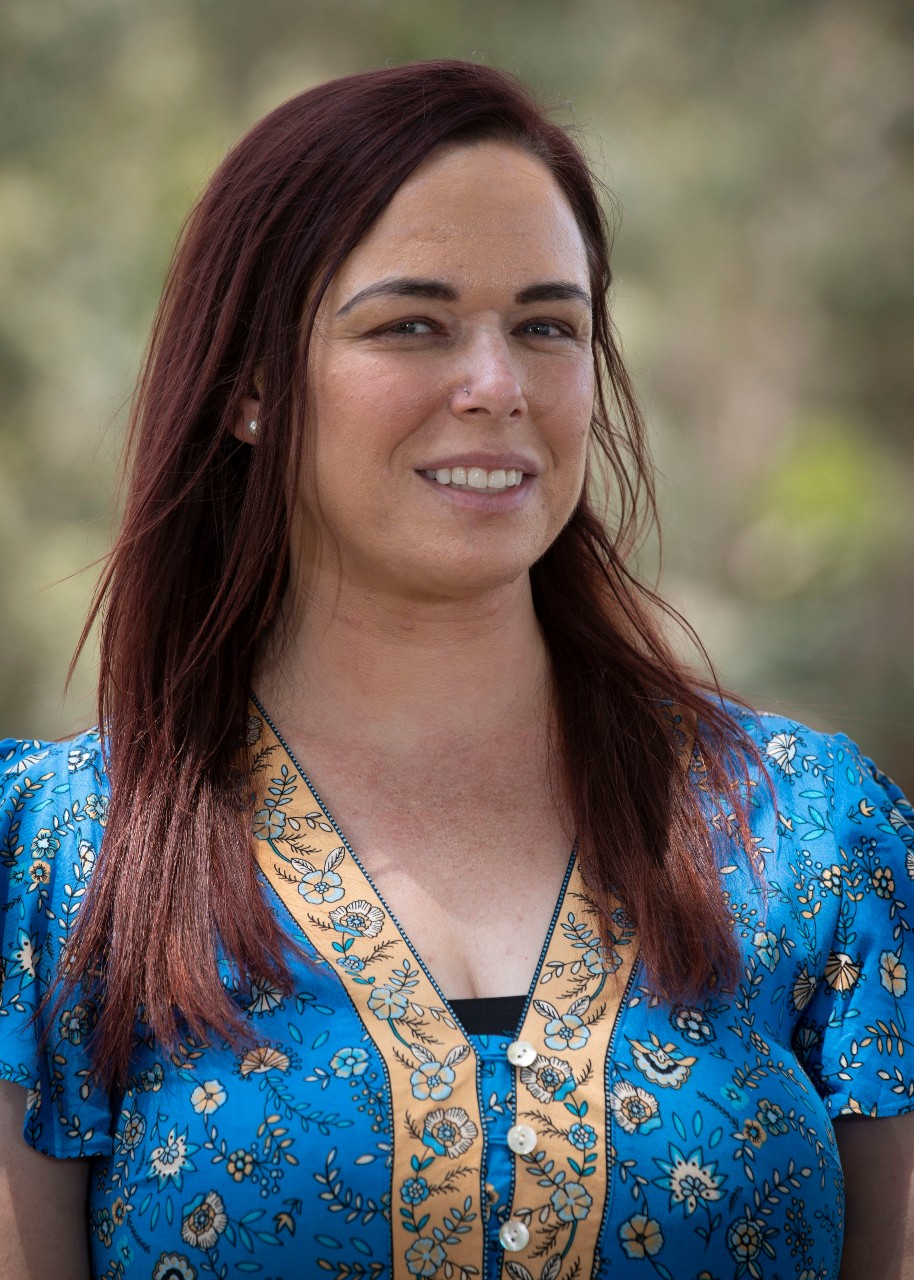 Edwin Kosgey
Derby/Fitzroy Crossing Disability Services Manager
Edwin has seven years experience working in the Disability sector, with three years in management and four years of coordinating support services for people with disability in long-term accommodation and respite settings in Perth and Regional WA. Edwin is qualified in Human Resource management, certified in Occupational Health and Safety and has been a member of the Australian Community Workers Association (ACWA) since 2019. Edwin is experienced in the assessment of individual support needs and the planning and the implementation of support programs that are value and community based, person-centred and culturally appropriate.
Edwin is a proactive and compassionate leader who supports his team to provide safe services to people with complex needs to live in a safe environment while ensuring services are delivered in a safe manner.
Angelyn Zulu
East Kimberley Service Delivery Manager (Acting)
Angelyn is a highly motivated, progress focused person with nine years of experience working in the disability sector. She has a passion for supporting people with disability and strives to provide individualised and culturally informed supports and services.
Prior to working in the disability sector, Angelyn worked in management within Human Recourses. Her qualifications included a Diploma in Human Recourses Management and a Diploma in Theology and Counselling.
Angelyn leads a proficient and talented team focused on providing person-centred supports and delivering inclusive programs that support people to achieve their goals.
Katy Anderson
Therapy Services Manager
Katy is a qualified Occupational Therapist with experience in leadership roles across various non-for profit disability service organisations. Katy has a passion for delivering person and family centred evidence based therapeutic services to individuals with physical and cognitive disabilities. In addition to leadership experience, she has vast clinical experience as a therapist and a special interest and skill set in complex disability, seating and postural care.
Katy has played a key role in the development of new therapy services at multiple service providers. She has a passion for developing high quality therapy services which offer equal opportunities for people with disabilities living in regional, remote and very remote areas to access disability services comparable to those available in metropolitan areas. With a focus on building strong therapy teams who feel supported and valued, she has demonstrated a high level of achievement in the development of new therapy services.
Denise Lyons
Support Coordination Manager
Denise has as strong background in compliance and team management. She has previously worked at Centrelink as a personal adviser with social workers and specialist teams responsible for a diverse customer base. Denise has coordinated social care at the Prison Department in Canningvale and Acacia Prisons and was the Principle of her own RTO. As the Compliance Manager in the Training School at Kimberley Aboriginal Medical Services (KAMS) Denise was responsible for record keeping, response systems and legislation guided processes.
Denise brings a wealth of knowledge and experience to the role and is motivated by providing meaningful service excellence.
Cathie Martin
Marketing and Communications Manager
Cathie is a qualified marketer with experience in leadership roles across a variety of sectors including the Arts, Events, Aboriginal Community Controlled Organisations, Community Development and Not-For-Profit. Cathie is passionate about supporting people and organisations to promote their stories and take leadership roles within their own communities.
Fiona Hart
Training Manager
Fiona's career spans over 35 years working in frontline, middle and senior management roles within the Hospitality, Disability Services, Employment Services and Education & Training Industries. Fiona is experienced in delivering training to both small and large groups of people. Fiona holds an Associate Diploma in Hospitality Management, Diploma of Community Services, Cert IV Training and Assessment and Cert IV Career Development qualifications.
Fiona is dedicated to ensuring the Far North Staff are provided with valuable training & personal development opportunities to assist them in gaining the skills and knowledge required to support individuals to live the best life possible and to assist them in achieving the goals they have set.
HR Manager
Michael Chiutare (Acting)
Hospitality studies at South Metropolitan TAFE opened a wide range of opportunities for Michael. Soon after completing his Advanced Diploma, Michael entered the second year of a Bachelor Degree in Human Resource Management at Edith Cowan University.
Michael continued working in hospitality at supervisory and managerial levels while furthering his studies. In 2010, Michael completed a Masters of Business Administration (MBA) and took up an opportunity to work with mining contractor, Compass Group as a Catering Supervisor in Port Hedland and at the Gorgon Project on Barrow Island. Michael joined Far North in July 2021 as a passionate HR practitioner and progressed to current role of A/HR Manager.
You are at the core of everything we do
We understand people are faced with real challenges, that's why we do what we say we will do and are accountable for the outcomes. We work to the strengths of all people and are flexible in delivering the best outcomes for people and their families. We're here to help you and your family and we're sensitive to the impact we have on the lives of people we support.