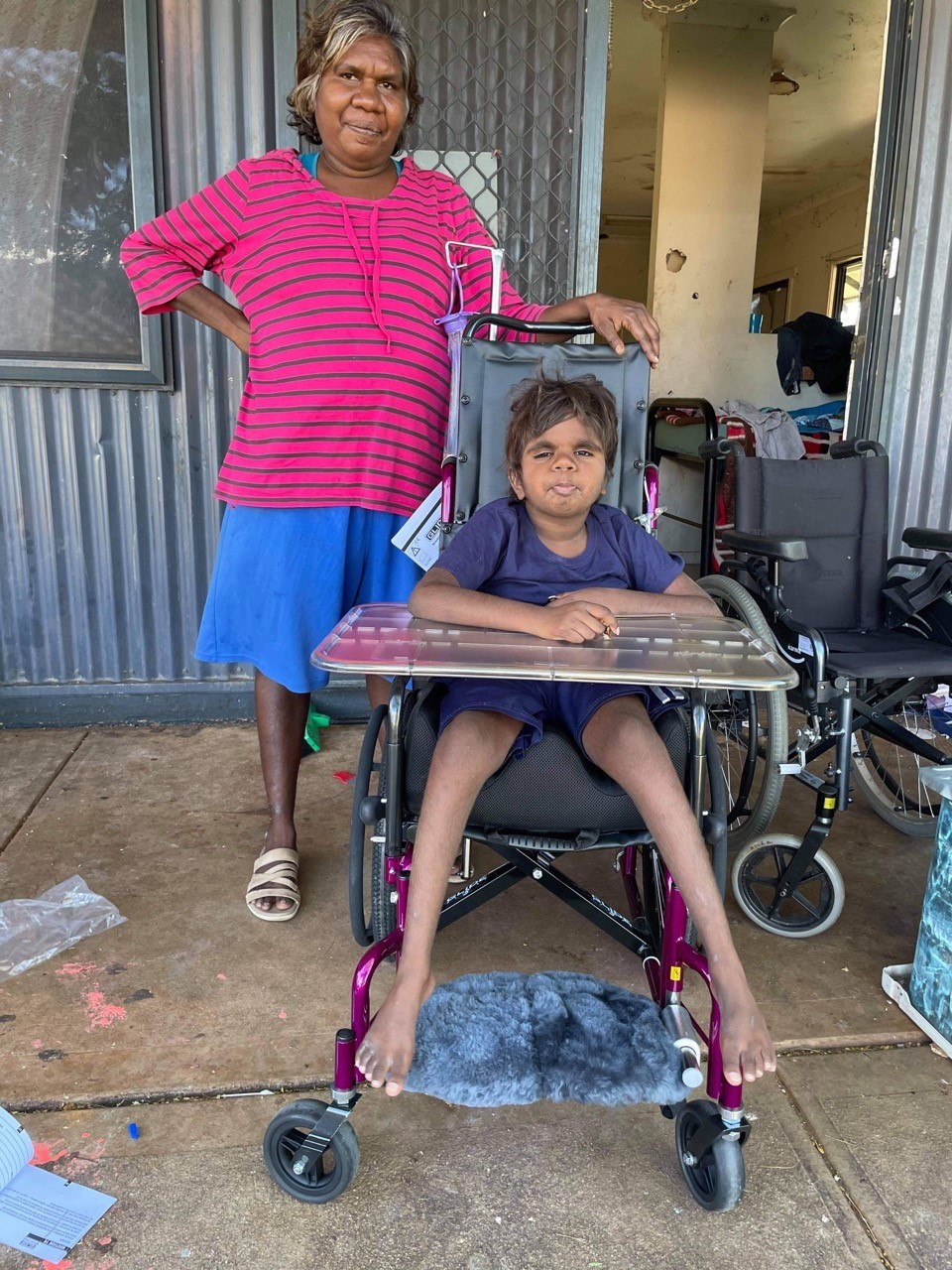 Far North Therapy Services is all about supporting you to have a good life.
We will work alongside you, your family, and your team so that you can participate at home, work, school and in the community. Our team is all about listening to you and working with you to achieve your goals. You can work with our team who provide specialised therapy intervention to target your individual and family goals. Our therapy services are tailored to your individual and are just as unique as you are.
The Therapy team consist of Speech Pathologists, Physiotherapists, Occupational Therapists and Specialist Behaviour Support Practitioners.
Speech Pathology supports you with your talking, understanding others and swallowing safely. We may also help you use practice different ways to communicate, like using visual supports, technology or signs.
Physiotherapy supports you to achieve your goals related to improving your strength, balance, posture, mobility and movement.
Occupational Therapy supports you to reach your utmost potential through methods as dynamic and unique as you are. We support you to engage in the activities and occupations that are meaningful to you.
We provide therapy services across the Kimberley region, including to remote and very remote communities.
Price Guide
Far North follow the National Disability Insurance Scheme (NDIS) price guide. The NDIS price guide gives you a detailed breakdown of the cost of different services and supports.
Step 1
Come and have a yarn
Step 2
Choose your services and how you want to be supported
Trey-Qwarn's Story
Trey is a four year old boy who lives in Broome where he is supported by his carer, Ronnie. Trey has limited verbal communication and has been receiving early intervention therapy services from Far North since September 2020. Therapists have delivered services consistently on a weekly basis in Trey's natural home environment as well as in the therapy clinic, and focussed on building rapport and developing strong relationships with both Trey and Ronnie. Therapy has been delivered using a transdisciplinary approach following best practice early intervention guidelines.
Trey's carer, Ronnie has been present during each session and has actively participated in activities with Trey and the therapists. Through a coaching style interaction the therapists have also been able to support Ronnie to work on goals with Trey at home between visits. Trey is now being supported by Ronnie to use his hands to help out around the house and together they have been cooking, fixing things and playing with play dough.
The Occupational Therapist has also worked with Trey on developing fine motor and pre-writing skills, increased attention and concentration as well as independence skills, including toileting and eating.
The Speech Pathologist has worked with Trey to assist with his development of expressive language skills including his ability to speak verbally and with non-verbal forms of communication (e.g. pointing, using visuals and gesture).
The Physiotherapist has assessed Trey's gross motor and play skills as part of joint sessions with the OT who raised concerns around Trey's sitting and postural control. As a result we are now working on Trey's functional goals to keep him working towards meeting gross motor developmental milestones for his age.
Trey has made great progress with his goals. He is increasing independence in daily living skills and progressing with fine and gross motor development well.
Trey is now able to request things he wants in full sentences and is beginning to express his thoughts.
Through a collaborative family centred approach to therapy, Trey is certainly on track to being ready for school next year!
You are at the core of everything we do
We understand people are faced with real challenges, that's why we do what we say we will do and are accountable for the outcomes. We work to the strengths of all people and are flexible in delivering the best outcomes for people and their families. We're here to help you and your family and we're sensitive to the impact we have on the lives of people we support.